Empower Your Staff With FindMyHS
The World Customs Organization's Harmonized System (HS) code forms the bulwark of Customs organizations the world over. The code assigns a unique ten digit number to every commodity that crosses Customs channels in airports and seaports across the globe. The code is utilized internationally to determine customs duties and log trade statistics.
As such, the importance of this code for importers, exporters and customs duty organizations cannot be estimated. For instance, the wrong HS code on a commodity can attract the wrong customs duty and stiff penalties. So, it is critical for trading organizations and customs personnel to find the HS code for various products swiftly, efficiently and accurately.
FindMyHS Gets The Job Done
FindMyHS is a simple, easy-to-learn and easy-to-use application that finds the correct HS code for any commodity that the user types into the interface.
The capabilities of this highly specialized tool include:
Intelligent Search by keyword or phrase: If you want the HS code for "knit cotton pants", just type the phrase in, and FindMyHS will find the exact code for the product. If it does not find an exact match for the phrase you typed in, it will suggest the different chapters (categories of products) you can find products with the keywords. FindMyHS will even list all the chapters where the keywords are found.
The search engine also offers a more refined search if the simple search does not elicit the desired code. For instance, a search for "pants" will throw up filtering options such as "gender - men, women" or "material - cotton, rayon" so that you may zero in on the exact commodity you want.
Searching may also be performed by typing in the desired chapter name along with the key phrase.
Interactive Logic: We recognize that it is not enough to just throw up a bunch of results from the database. That is why FindMyHS is loaded with intelligent options that lets you actively interact with the search engine and get the exact HS code you want:

Search results are arranged in decreasing order of keyword density for the keyword or phrase you searched for.
If search results are from the wrong chapter, just change the chapter quickly and continue instead of starting from scratch.
Use product properties such as product type, material, gender or other attributes to find the product.

Synonyms: Did you know that a "laptop" is actually described as a "portable automatic data processing machine" in the HS codes? Wouldn't it be easier to search for a "laptop" instead? FindMyHS lets you do exactly that, via the Synonym feature.
Role-based User Management: FindMyHS lets you assign separate chapters and search interfaces for each client, so that a carpet exporter is not confronted with codes for electronic products (or vice versa). Administration of the system is also done by the Admin, Expert Rater and Rater roles. The Expert Rater can add product properties and synonyms to products. Raters operate within specific chapters; they can search for and select HS codes.
History: A history of all searches and HS code selections is maintained for regular verification by Expert raters. Their confirmation is used by the system to refine its search capabilities.
Learning System: The data in FindMyHS can be fine-tuned by users (with the necessary access levels). Attributes and properties such as product type, material and gender may be added to products so that refined searches work better. Synonyms may be added to products to simplify searches. Expert Raters can verify if Raters selected the proper HS codes using the History feature. This confirmation is fed back into FindMyHS to refine the engine.
Is FindMyHS Right For You?
If you are an importer or exporter of commodities who needs to look up HS codes regularly and want an expert system to guide your HS code selections, FindMyHS is right for you. It is also an excellent addition to customs brokerages with multiple clients who want to assist their clients in selecting the right HS codes. Customs officials of various nations who need to verify that the correct HS codes are being used by traders and transporters will find that FindMyHS is an excellent tool to help them do their job.
Find your HS codes accurately, every time. Get FindMyHS to make customs verification a snap. Contact us today to get more details.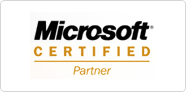 Flatworldlabs is a Microsoft
Certified partner
Customized Software
We can customize any of our software products to meet your specific requirements, optimizing it for your process.
Contact us now