Careers at Flatworldlabs
Flatworldlabs is the products division of Flatworld Solutions Pvt. Ltd. Flatworld has been offering outsourcing services and solutions for customers around the world since 1999.
Flatworldlabs innovates technology-driven platforms that make outsourcing easier, processes more streamlined and less time-consuming.
We are always looking for driven, self-motivated people who are passionate about technology and enthusiastic about creative problem solving to join our team.
We believe that each member of our team, young or experienced, is an important player with significant insight and contribution. Our reporting system is relatively flat, where was have self-organizing, self-managed teams.
At Flatworldlabs, you will get the opportunity to work with sharp minds and technologies that are changing the face of the outsourcing world. Join the people who make tools that drive efficient, streamlined solutions for companies the world over.
Why Flatworld?
Experience a truly flat workplace with high flexibility
Employee empowerment
Focus on action and goalsM
Flexi-timings
Encouragement for creativity and openness
Collaborative environment
No bench concept
Excellent rewards and recognition policy
Learning and growth
We provide opportunities for growth and learning and offer training that is aligned with our business goals and the needs of our customers.
On-going training and skills development through seminars and workshops both onsite and offsite.
Exposure to a range of work situations
Opportunity to work with international customers and learning from global best practices
Opportunities to work on onsite projects
Information sharing for optimum learning
Products and Technologies
Find out about some of the products that our teams are working on.
Immencity ™ is the next generation business networking platform custom designed for trade groups, business groups and organizations around the world.
LeadCarat is an intelligent lead generation software that gives detailed information about visitors to a website at an organizational level (i.e. which organization the visitor is from). It allows the user to capture visitor data even if they don't fill a form.
iBridge is a transaction platform that facilitates management and transfer of work between a customer and a delivery center.
FindmyHS was developed for the Customs Brokerage industry, where every commodity is denoted using a 10 digit HS code. FindmyHS is designed to find the right HS codes for products.
FTP Match is a file transfer software that can move files from the local folder to the online folder with the click of a single button, making uploading completely hassle-free.
Dashboard Builder is a powerful product with widespread use in multiple industries. It reads data in varying formats from excel files and then converts them into comprehensive, easy-to-read dashboards.
Document Library is a document management system that allows users to upload files and share them with other members specifying permissions for viewing and usage. It is an online repository to access documents on the fly without resorting to emails for sharing files.
Read more about Flatworldlabs products.
Careers at Flatworldlabs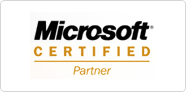 Flatworldlabs is a Microsoft
Certified partner
Customized Software
We can customize any of our software products to meet your specific requirements, optimizing it for your process.
Contact us now