Employees' Speak

Working at Flatworld never seemed like stepping out of college and starting a corporate career in the industry which seemingly has cut-throat competition. It's always been, 'Do what you love, follow your passion.' And the best part is to do this with your friends around. This place lets you explore your capabilities, helps you realize your core competitiveness and nurtures them till you excel. We love to try and make a difference and this is just the place to be at.
Sravanth Durairaj

My experience with Flatworld has been great. I have seen the company grow manifold and through many facets, and this allowed me to contribute both as an individual and as a professional. I have the freedom to do whatever it takes to accomplish a task and to express my views which are respected. It is a pleasure to work with proactive thinkers who have exciting ideas. At Flatworld, I can see growth in individuals, along with lateral growth of the company. Flatworld is a great place to learn, grow and succeed. I'm proud to be a part of Flatworld family.
Rajiv Prashanth

This is a company where learning through experience is mandatory. And each individual grows with company's growth.
Rekha D

I feel very proud & privileged to be associated with Flatworld. The work environment here is simply great. A group of diverse, highly qualified individuals form the part of the team. At Flatworld, we have the right skillsets and use the best practices for .NET application development using MS .NET architecture. When there is fun, tight scheduled work hardly matters.
Rashmi Chandrasekar

Flatworld is the land of opportunities. Each and every individual has a chance to explore. Coming together is a beginning. Keeping together is progress. Working together is success. Flatworld has proved this.
Sudheep Divakar

A growing company, a talented team, an inspiring atmosphere... Flatworld is an exciting place.
Rajani Cummaragunta

Flatworld is a good organization to be associated with. A wonderful family with a good working environment & loads of opportunities to learn, just the place one would want to be in.
Meera Roy

Flatworld is a great place to work because it fulfils three prime needs of its employees: Interesting work, recognition for doing a good job, and being let in on things that are going on in the company.
Sid
Careers at Flatworldlabs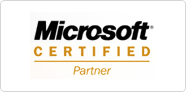 Flatworldlabs is a Microsoft
Certified partner
Customized Software
We can customize any of our software products to meet your specific requirements, optimizing it for your process.
Contact us now