Meet the Management Team

Jacob William
President & Group CEO, Flatworld Solutions
With 18+ years of experience in the ITES segment, Jacob William has a deep understanding of the BPO/KPO segment. This vital insight allows him to help today's businesses to remain focused on their core competencies. He has worked in both Operations and Business Development in senior management positions (in India and USA) building, managing and growing specific BPO enterprises.

David Antony
CEO, Business Solutions
With over 15 years of experience in the service and IT industries, David Antony has worked in various capacities like Customer Support, Account Servicing, Business Development and Profit Centre Head. David has worked with some of the leading training and consultancy firms in India and the Middle East. A key leader of the Business Development team, David ensures that Flatworld provides exactly what each client needs and ensures return on investment.

Seby Kallarakkal
CEO, Technology Solutions
An alumnus of IIT Kharagpur and BITS Pilani, Seby Kallarakkal has over 12 years industry experience. He has worked in various roles including Business Analyst, Designer and CTO. He leverages his keen logical and analytical skills and experience in working with customers across various industry verticals and domains to address core issues while providing business and technology solutions.

Anand Mathew
CEO, Knowledge solutions
Anand Mathew has over 16 years of experience in the Marketing and Advertising industry. He has served in senior management positions in advertising agencies and marketing consultancies in India and the Middle East. He has domain experience across Automobile, FMCG, IT and ITES segments and has held strategic roles in brand building in all these domains.
Careers at Flatworldlabs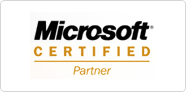 Flatworldlabs is a Microsoft
Certified partner
Customized Software
We can customize any of our software products to meet your specific requirements, optimizing it for your process.
Contact us now